All Around Game 3 Course ~ 8 Lesson Video Bundle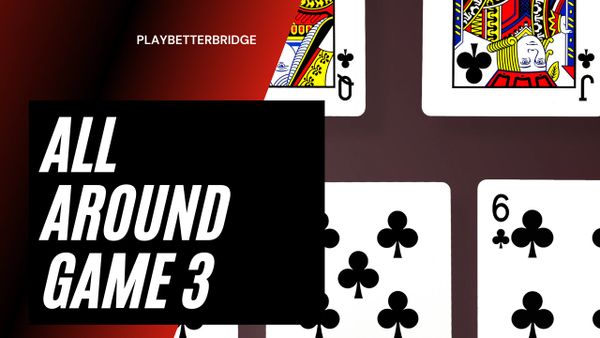 All Around Game 3 Course ~ 8 Lesson Video Bundle
Join World Champion & Master Teacher Donna Compton for the All Around Game 3 (AAG3) Course. Each of the 8 lesson videos are accompanied by an extensive handout and lesson hands that can be replayed for practice in real-time on Shark Bridge.
Video Lessons Include the following Topics: Overcall Survey, Overcall Responses & Cuebids, Entry Management, Using Dummy on Defense, Takeout Double Survey, Takeout Double Responses & Cuebids, Declarer's Take on Defender's Breaks & Trump Tricks on Defense.
To learn more about each lesson, go to AAG3 Classes. Visit our Youtube to see clips from classes.