All Around Game3 Course ~ 8 Lesson Video Bundle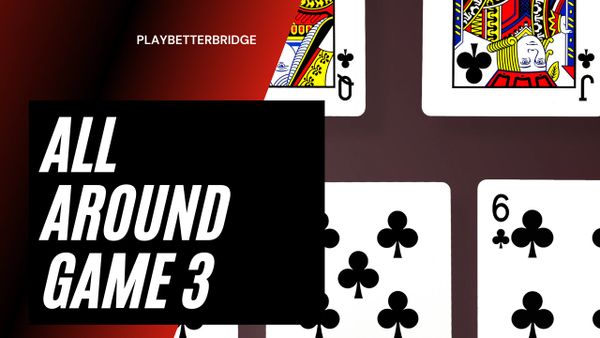 All Around Game3 Course ~ 8 Lesson Video Bundle
Join World Champion & Master Teacher Donna Compton for the All Around Game3 Course. Each video is accompanied by an extensive handout including lesson hands which can be practiced in real-time bridge on Shark Bridge.
Video Lessons Include the following Topics: Overcall Survey, Overcall Responses & Cuebids, Entry Management, Using Dummy on Defense, Takeout Double Survey, Takeout Double Responses & Cuebids, Declarer's Take on Defender's Breaks & Trump Tricks on Defense.
To learn more about each video, go to "Shop Videos Lessons" and AAG4. Visit Play Better Bridge's YouTube Channel for video clips for each topic. purchasing.

Reviews