All Around Game4 Course ~ 8 Lesson Video Bundle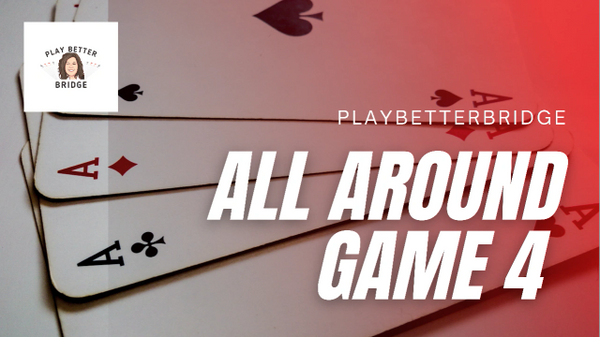 All Around Game4 Course ~ 8 Lesson Video Bundle
Join World Champion & Master Teacher Donna Compton for the All Around Game4 Course. Each video is accompanied by an extensive handout including lesson hands which can be practiced in real-time bridge on Shark Bridge.
Video Lessons Include the following Topics: Major Suit Raises ~ Jacoby 2NT, Splinter Bids, To Finesse or Not to Finesse, Balancing, Responsive, Support Doubles, New Minor Forcing, Fourth Suit Forcing, Strip Endplays and Maximal Doubles & Game Tries. To learn more about each video, go to "Shop Videos Lessons" and AAG4. Visit
Play Better Bridge's YouTube Channel
for video clips for each topic.