All Around Game8 Course ~ 8 Lesson Video Bundle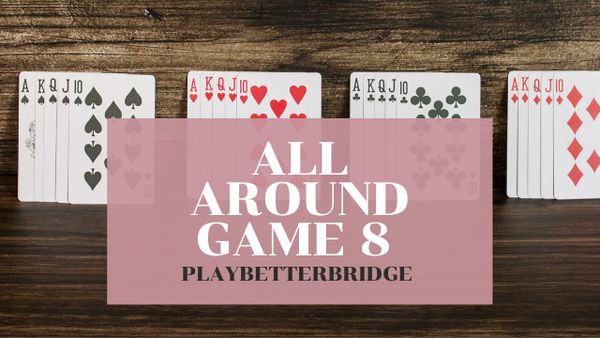 All Around Game8 Course ~ 8 Lesson Video Bundle
Join World Champion & Master Teacher Donna Compton for the All Around Game8 Course. Each video is accompanied by an extensive handout including lesson hands which can be practiced in real-time bridge on Shark Bridge.
Video Lessons Include the following Topics: Goldway Slam Tries, Major Suit Slam Tries ~ Texas Transfers, Card Combinations 3, What Could Go Wrong 1.2, Misfit Bidding, Advanced Hand Evaluation, 4th Round Losers and Pass, Bid or Double at High Levels. To learn more about each video, go to "Shop Videos Lessons" and AAG8. Visit
Play Better Bridge's YouTube Channel
for video clips for each topic.