AAG3 L8 Trump Tricks on Defense Video Bundle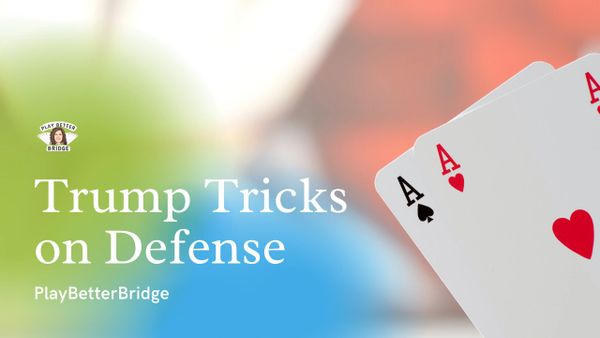 AAG3 L8 Trump Tricks on Defense Video Bundle
Join Donna for Trump Tricks on Defense. We will look at short suit leads ~ including the differences between singleton and doubleton leads. Sometimes it is partner's ruff that is the setting trick. We will see when to go for a ruff and when to give a ruff. Included: Video, Extensive handout and Lesson Hands which can be replayed on Shark Bridge.
Donna is available to answer questions regarding these materials via email as you work through the video lesson.
8 Page Lesson Handout Included.

Download to your computer or watch via the cloud. Stop and go as you please.