Discarding on Defense Video ~ AAG5L4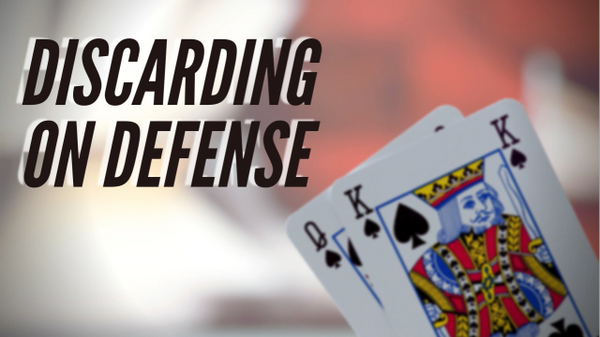 Discarding on Defense Video ~ AAG5L4
Click here for a video clip from the lesson video.
Join World Champion & Master Teacher Donna Compton for Discarding on Defense. More tricks are thrown away because of poor discarding. Donna walks you through a Discarding on Defense Checklist with easy methods you may implement at your next bridge game and see immediate results. Included: Video, Extensive handout and Lesson Hands which can be replayed on Shark Bridge.
Donna is available to answer questions regarding these materials via email as you work through the video lesson.
8 Page Lesson Handout Included.

Download to your computer or watch via the cloud. Stop and go as you please.

Reviews