Goldway Slam Tries Video Bundle ~ AAG8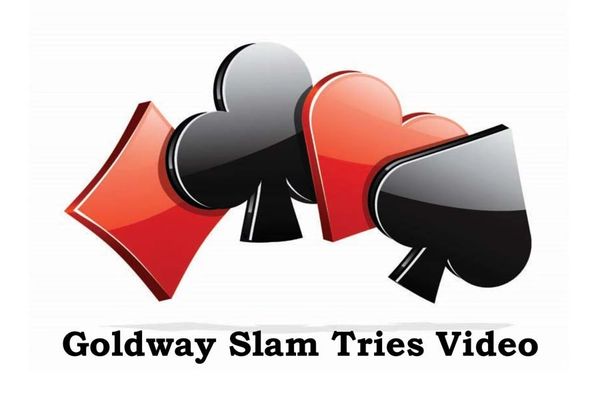 Goldway Slam Tries Video Bundle ~ AAG8
Click Here for a Video Clip from the Goldway SLam Tries Video Lesson
Join Donna for a lesson video Goldway Slam Tries. Goldway Slam Tries fix standard slam bidding over Stayman when responder has support for opener's major and slam going values.  It's a must add convention in its simplest form.  There The Lesson Bundle includes the relay asking bids to find out partner's shortness which are always fun when they come up at the table.  Topics include slam bidding after Stayman, unspecified splinter bids, defining the unspecified splinter, showing shortness after the relay, 4♣ as straight Gerber, 4♦ as a balanced general slam try and more. 
Donna is available to answer questions regarding these materials via email as you work through the video lesson.
Thirteen Page Lesson Handout Included.

Download to your computer or watch via the cloud. Stop and go as you please.
​
Reviews