AAG4 L1 Major Suit Raises Including Jacoby 2NT Video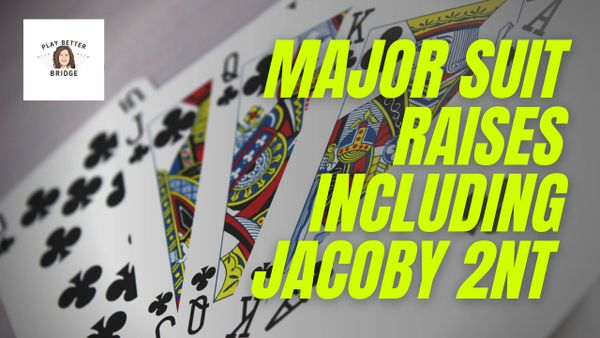 AAG4 L1 Major Suit Raises Including Jacoby 2NT Video
Join Donna for Major Suit Raises ~ Jacoby 2NT. Fitting hands often take more tricks. In this class, we will explore different ways of finding these hands. Responder knows when there is a fit but needs further information to find out if there is a second suit in common. Included: Video, Extensive handout and Lesson Hands which can be replayed on Shark Bridge.
Donna is available to answer questions regarding these materials via email as you work through the video lesson.
Download to your computer or watch via the cloud. Stop and go as you please.