Jacoby Transfers Video Bundle MB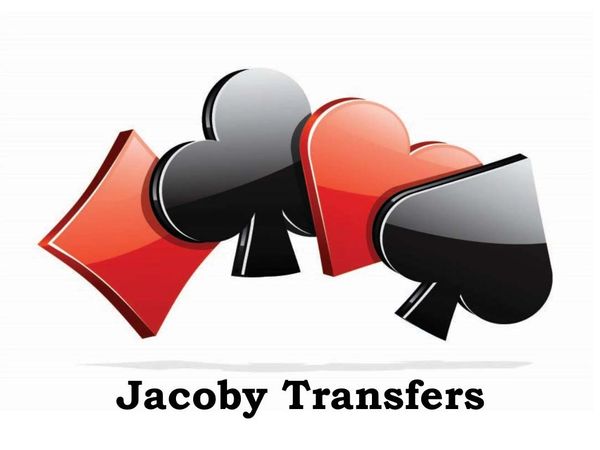 Jacoby Transfers Video Bundle MB
Click here to View A Video Clip from the Jacoby Transfers Lesson Video.

Join World Champion & Master Teacher in the video lesson as she shares the story of how Jacoby Transfers came about and the brilliant person behind the convention. The following topics will be covered: Jacoby Transfers, Opener's Rebid, Subsequent Auctions, Signing  off in a Minor, Handling Interference, and Jacoby Transfers over 2NT & 3NT. Four lesson hands are included in the lesson bundle.
Donna is available to answer questions regarding these materials via email as you work through the video lesson.
Twelve Page Lesson Handout Included.

Download to your computer or watch via the cloud. Stop and go as you please.

Reviews