MB L3 Opener's Rebids Video Bundle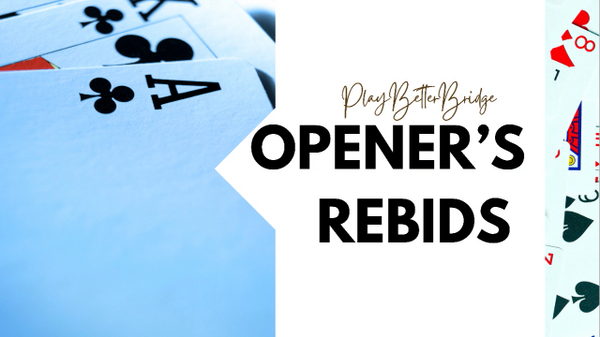 MB L3 Opener's Rebids Video Bundle
Join Donna for Opener's Rebids ~ her favorite class to teach! This is the most important bidding class you will ever take. We all know how to open the bidding and how to respond...but when it gets back to us as opener, we start looking at the ceiling for guidance. This class solves the rebid mystery as opener by focusing on shape bidding.
Included:

Video, Extensive handout and Lesson Hands which can be replayed on Shark Bridge.
Donna is available to answer questions regarding these materials via email as you work through the video lesson.
Download to your computer or watch via the cloud. Stop and go as you please.