AAG8 L8 Pass, Bid or Double at High Levels Video Bundle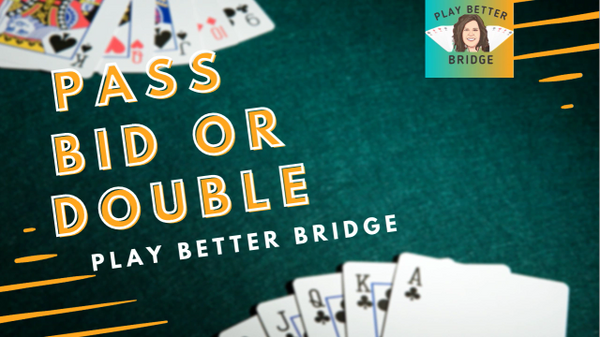 AAG8 L8 Pass, Bid or Double at High Levels Video Bundle
Join World Champion & Master Teacher Donna Compton for Pass, Bid or Double at High Levels. Donna will share her thoughts when deciding whether to pass, bid or double in competitive auctions including an introduction to the Law of Total Tricks! Each video is accompanied by an extensive handout including lesson hands which can be practiced in real-time bridge on Shark Bridge.
Donna is available to answer questions regarding these materials via email as you work through the video lesson.
8 Page Lesson Handout Included.

Download to your computer or watch via the cloud. Stop and go as you please.