Passed Hand Bidding ~ Modern Reverse Drury Video Bundle ~ AAG5L6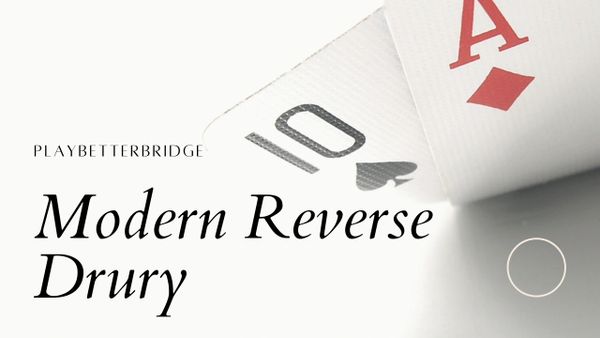 Passed Hand Bidding ~ Modern Reverse Drury Video Bundle ~ AAG5L6
Join World Champion & Master Teacher for Passed Hand Bidding ~ Modern Reverse Drury. Drury helps Responder discover what type of hand Partner opened in 3rd and 4th chair. Donna explores 3rd & 4th seat position opening bids at the One & Two Level, Responder's options as a passed hand Responder, semi-forcing 1NT, Reverse Drury, Opener & Responder's rebids over Reverse Drury ~ Including Invitational & Slam Bidding hands. Included: Video, Extensive handout and Lesson Hands which can be replayed on Shark Bridge.
Donna is available to answer questions regarding these materials via email as you work through the video lesson.
9 Page Lesson Handout Included.

Download to your computer or watch via the cloud. Stop and go as you please.