Entry Management Video Bundle AAG3L3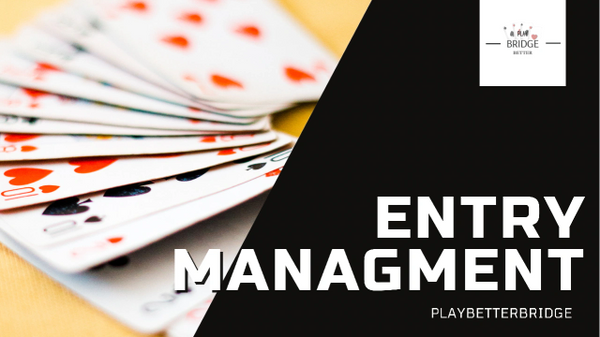 Entry Management Video Bundle AAG3L3
World Champion & Master Teacher Donna Compton takes entry management to the next level with a focus on the trump suit as the transportation suit and suit combinations.  Topics include planning where you want to be once trumps are pulled, avoiding blocking the trump suit (spot cards love this rule), crazy finesses to create entries, setting up long suits and keeping entries to enjoy the extra tricks, overtaking to promote extra entries, unblocking to create entries, winning tricks with higher card than necessary and more. Included: Video, Extensive handout and Lesson Hands which can be replayed on Shark Bridge.
Donna is available to answer questions regarding these materials via email as you work through the video lesson.
Download to your computer or watch via the cloud. Stop and go as you please.
Reviews