Responding to Preempts Video Bundle ~ AAG2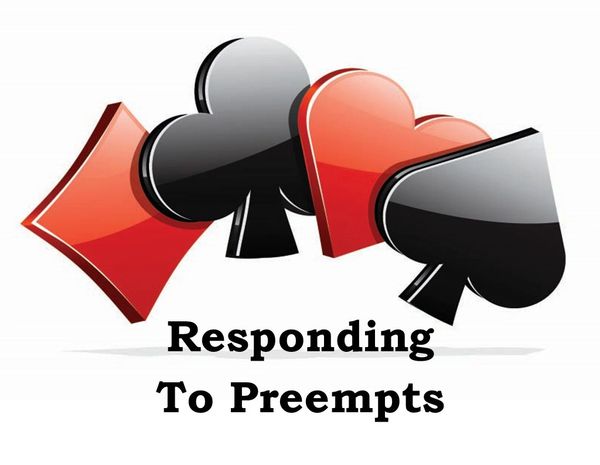 Responding to Preempts Video Bundle ~ AAG2
Click Here to View a Short Video Clip from the Responding to Preempts Lesson Video.

Join World Champion & Master Teacher Donna Compton to explore the world of Tricks and Trumps when responding to preemptive opening bids or overcalls. You do not even have to count your high card points ~ just tricks and trumps. Highly recommend watching the Preemptive Strategies Video before diving into this lesson.
Donna is available to answer questions regarding these materials via email as you work through the video lesson.
Ten Page Lesson Handout Included.

Download to your computer or watch via the cloud. Stop and go as you please.
Reviews