Free Mini Lesson ~ Preempts: Tricks & Trumps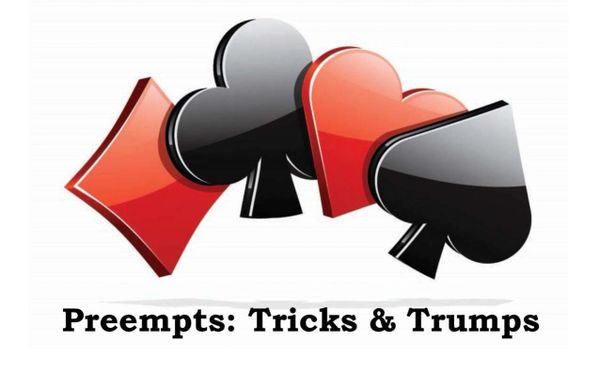 Free Mini Lesson ~ Preempts: Tricks & Trumps
If you enjoyed the Preempts: Tricks & Trumps Mini Lesson, 
take a look at the Two Level Preempts Lesson Video.  
Interested Intermediate lesson materials?  Check out the 
PBB Overcall, Preempts & Doubles Series
 There are Fundamental, Intermediate, Advanced and Advanced+ Topics including lesson videos, handouts, lesson hands and quizzes.  You may also enjoy the 
Bid These Hands with Me Video Lessons
which have 12 hands per video.  Each video has the individual topics listed in the description.
Reviews