Slam Cuebidding Video Bundle ~ AAG7L2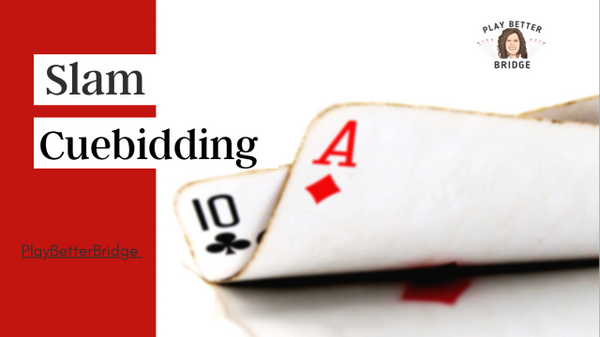 Slam Cuebidding Video Bundle ~ AAG7L2
Click Here for a Video Clip from the Slam Cuebidding Video Lesson

Join World Champion Donna Compton for Slam Cuebidding. Slam Cuebidding 1st & 2nd Rounds is an integral part of the slam bidding vocabulary when Blackwood is unavailable due to a sorry side suit or void. Join Donna as she discusses when to use control cuebidding and when to use Blackwood, first-round controls, finding the ace of trumps with a void, 2nd-round controls, American Cuebids vs. Italian Cuebids and more! Included: Video, Extensive handout and Lesson Hands which can be replayed on Shark Bridge.
Donna is available to answer questions regarding these materials via email as you work through the video lesson.
15 Page Lesson Handout Included.

Download to your computer or watch via the cloud. Stop and go as you please.