To Finesse or Not to Finesse ~ "Finesse. Anything Else?" Video Bundle AAG4L3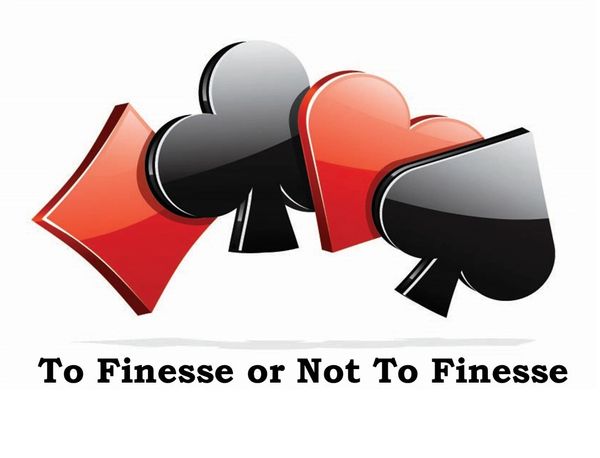 To Finesse or Not to Finesse ~ "Finesse. Anything Else?" Video Bundle AAG4L3
Click Here to View a Short Video Clip from Finesse or Not? Lesson Video
There are lots of types of finesses including practice finesses and necessary finesses. But finesses are only 50%, so we are going to look at other options like dropping an honor, long suit development, throw-in suits and trumping out a high honor. The Four lesson hands will tell the story. 
Donna is available to answer questions regarding these materials via email as you work through the video lesson.
Seven Page Lesson Handout Included.

Download to your computer or watch via the cloud. Stop and go as you please.

Reviews