Preemptive Strategies Video Bundle ~ AAG2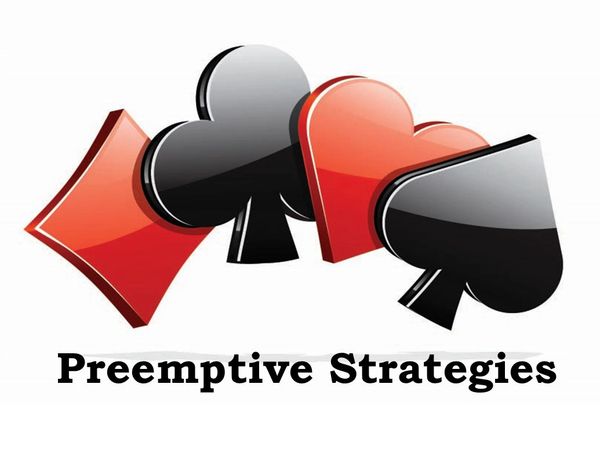 Preemptive Strategies Video Bundle ~ AAG2
Donna will take a look at the strategy of the two level preempt, along with the responses that make the opponents cringe!  It's not the points ~ it's tricks or trumps.  This video also takes a look at the differences in seat position and vulnerability.  Get a glimpse of how the experts preempt on the tournament trail.

Donna is available to answer questions regarding these materials via email as you work through the video lesson.
Nine Page Lesson Handout Included.

Download to your computer or watch via the cloud. Stop and go as you please.
.
Reviews